3D Artist
Character TD | Pipeline TD
Whole worlds can be build, creatures can be born and stories can be told in 3D.
As a 3D artist I love to see, how an idea evolves from a drawing to a moving character.
As a Character TD I focus on the technical basics making this evolution possible. Rigging is the process of giving an empty shell the abilty to become an moving character. I'm fascinated by how programming and mathematics can create something, that moves itself and us.





Happy Family
Animated Feature Film
Origin: Ambient Entertainment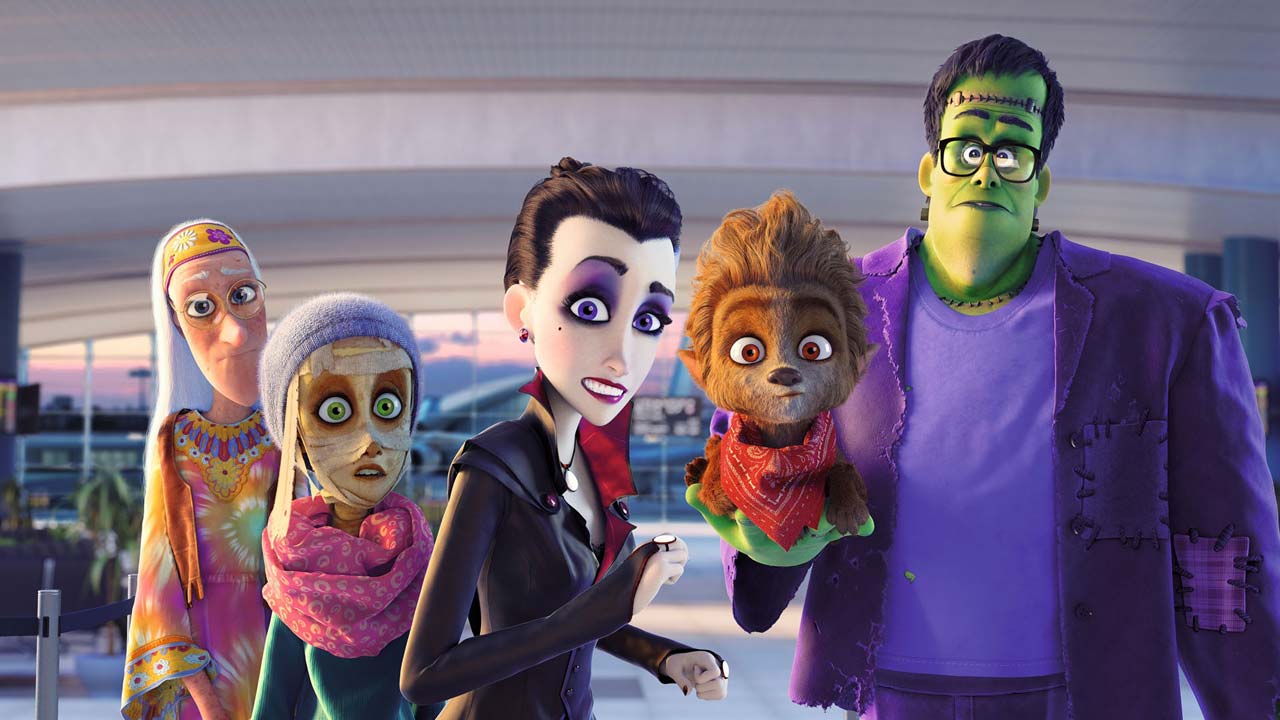 Origin: Ambient Entertainment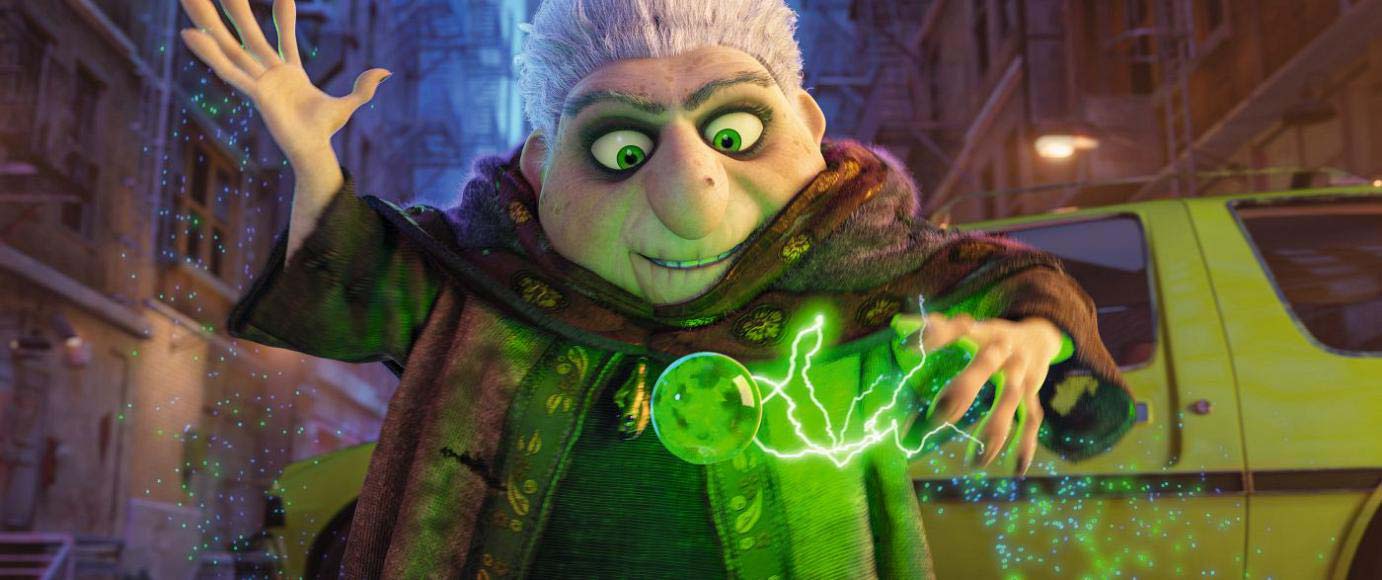 Origin: Ambient Entertainment
Happy Family is a full cg feature film premiered 2017 in german cinemas.
It tells the story of family Wishbone, who are unhappy in their everyday life. Mother Emma wants to change this situation by taking them out to a costume party. But her plan backfires. Dressed as monsters they meet the witch Baba Yaga, who turns them into real monsters. On their chase after the witch they reveal who is behind this action and how they can become normal again: They have to become a happy family again.
I took part in this produktion as a character TD. I was responsible for setting up and maintaining the character rigs. We used a previously self developed rigging system, which allowed us to setup round about 50 characters with only four artists in short time.
The Time Carousel
Shortfilm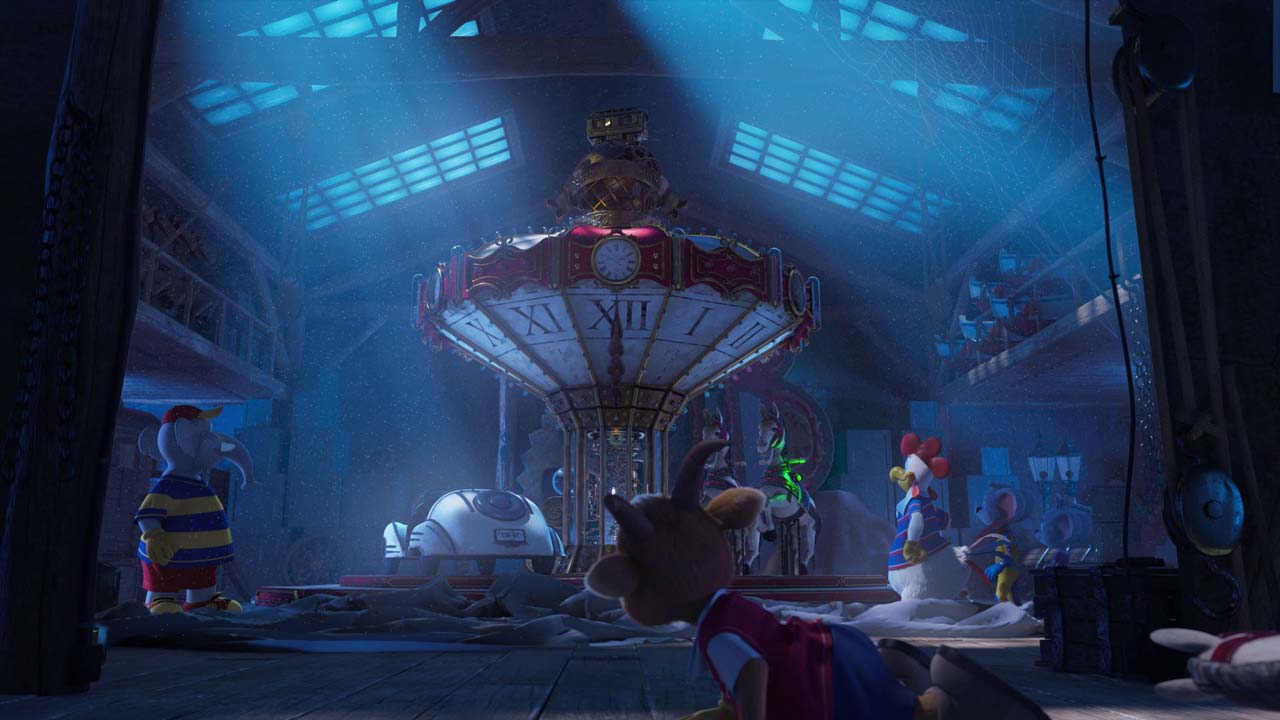 Origin: Mack Media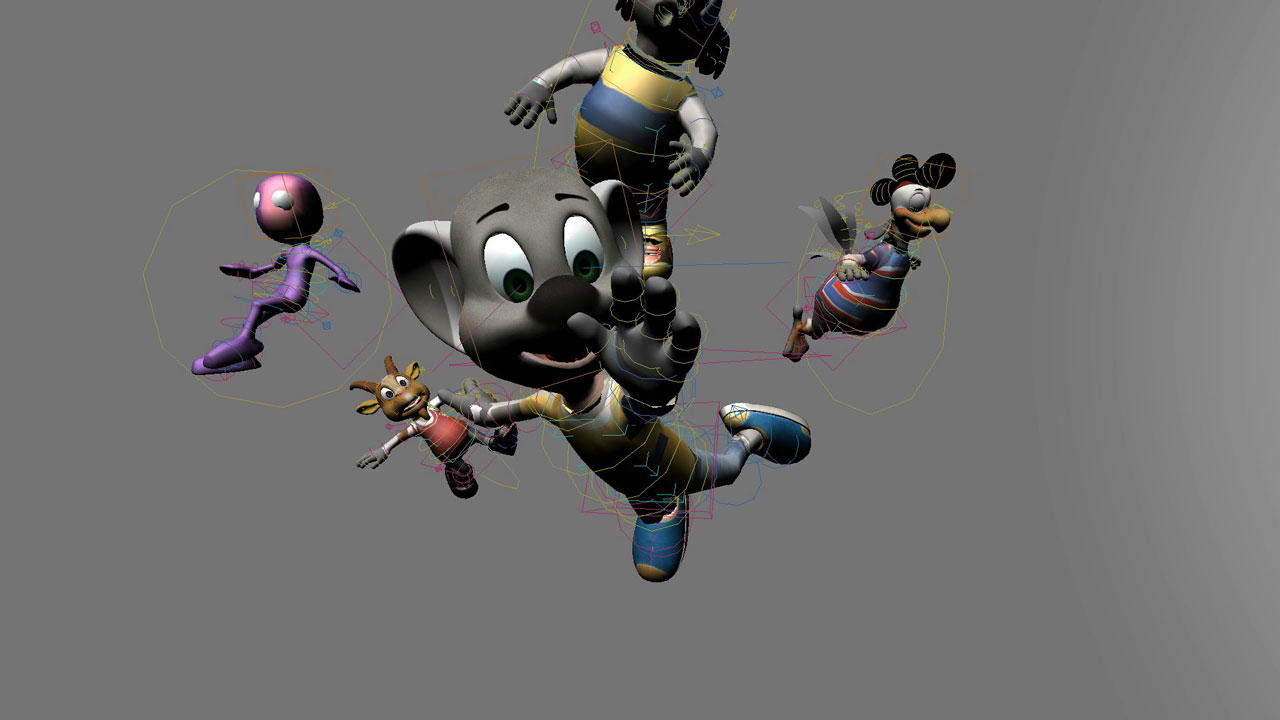 Origin: Ambient Entertainment
This short film is screened as an attraction in the 4D cinema of the Europapark (Germany).
Euromaus and is friends are lured into an ambush by the evil Nachtkrabb and traveling back in time. But together they can defeat his plan and return to thier own time.
This project with its toony creatures stood in hard contrast to the previous one. I participated in this production as character TD again. It was challanging to use the tools we invented for human characters for creatures with beaks, trunks and feathers.
Tarzan 3D
Animated Feature Film
Origin: Constantin Film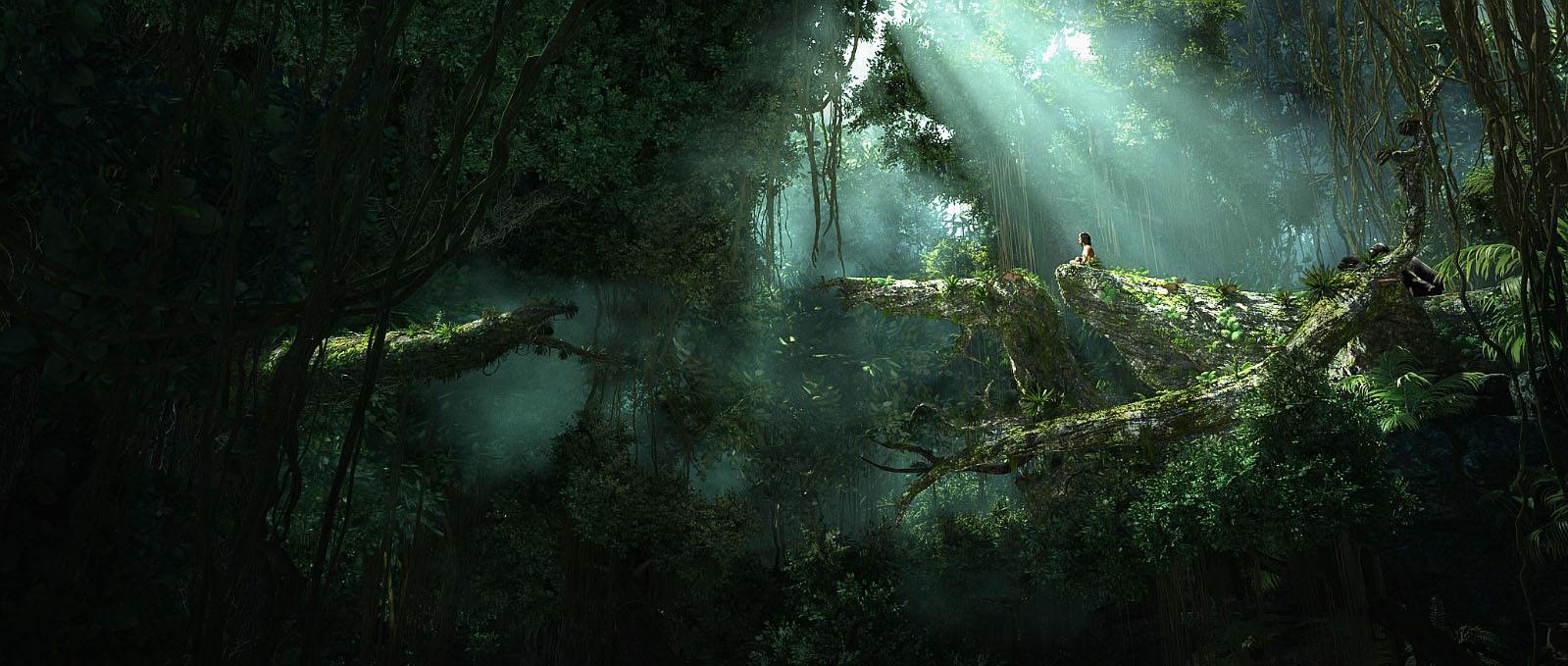 Origin: Constantin Film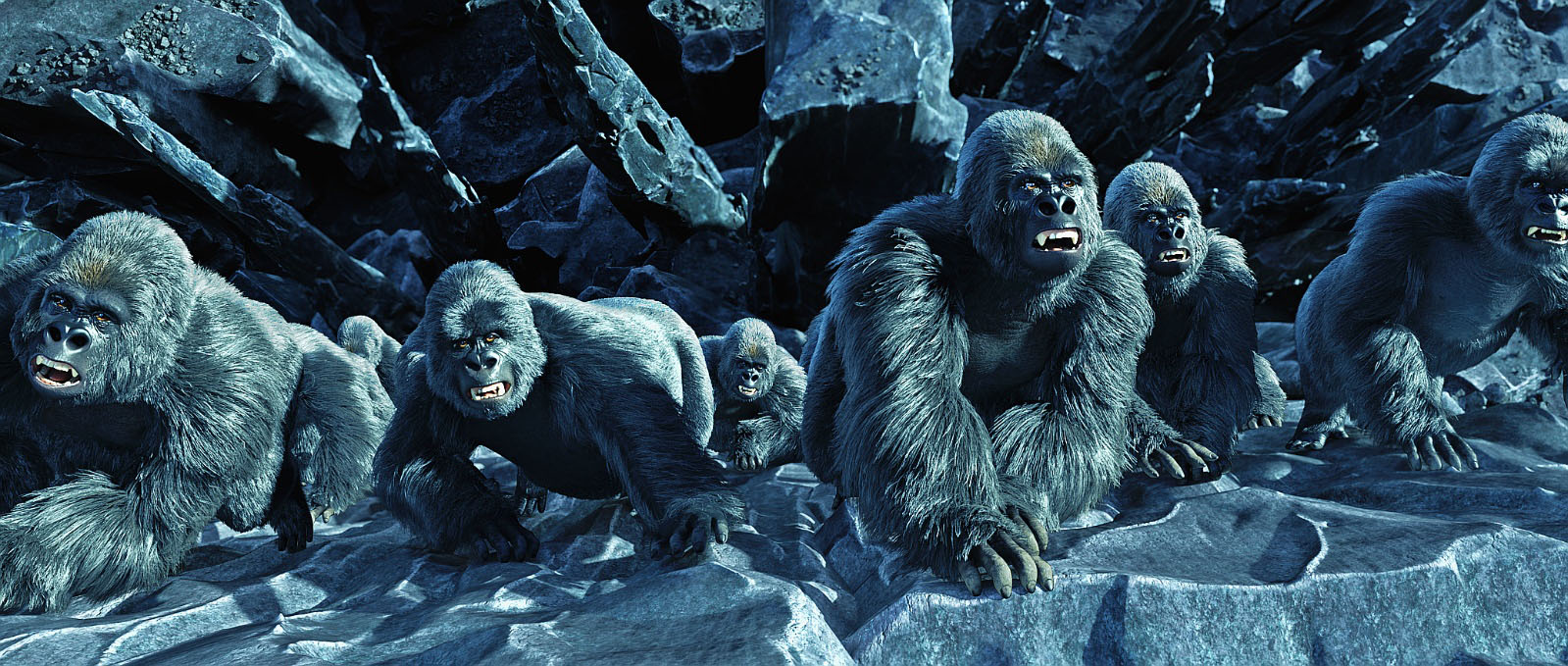 Origin: Constantin Film
Tarzan 3D is a full cg feature film premiered 2014 in german cinemas.
This movie tells the classic story of Tarzan, king of the jungle, in a new way and lifts it into present time. As an orphant, whos parents have died by an accident in the jungle, Tarzan is raised by gorillas. Until one day, when tourists enter the jungle, the young Tarzan meets Jane. Few years later a ruthless industrialist becomes interested in the jungle. He uses Jane to come close to the secrets hidden in the thicket. But Tarzan faces him to protect Jane, his family and the jungle.
This movie was my first production I participated in as a 3D artist. During my cooperation I learned what producing a film this size means and how important structure, communication and pipeline are.
The 7th Dwarf
Animated Feature Film
Origin: Universal Pictures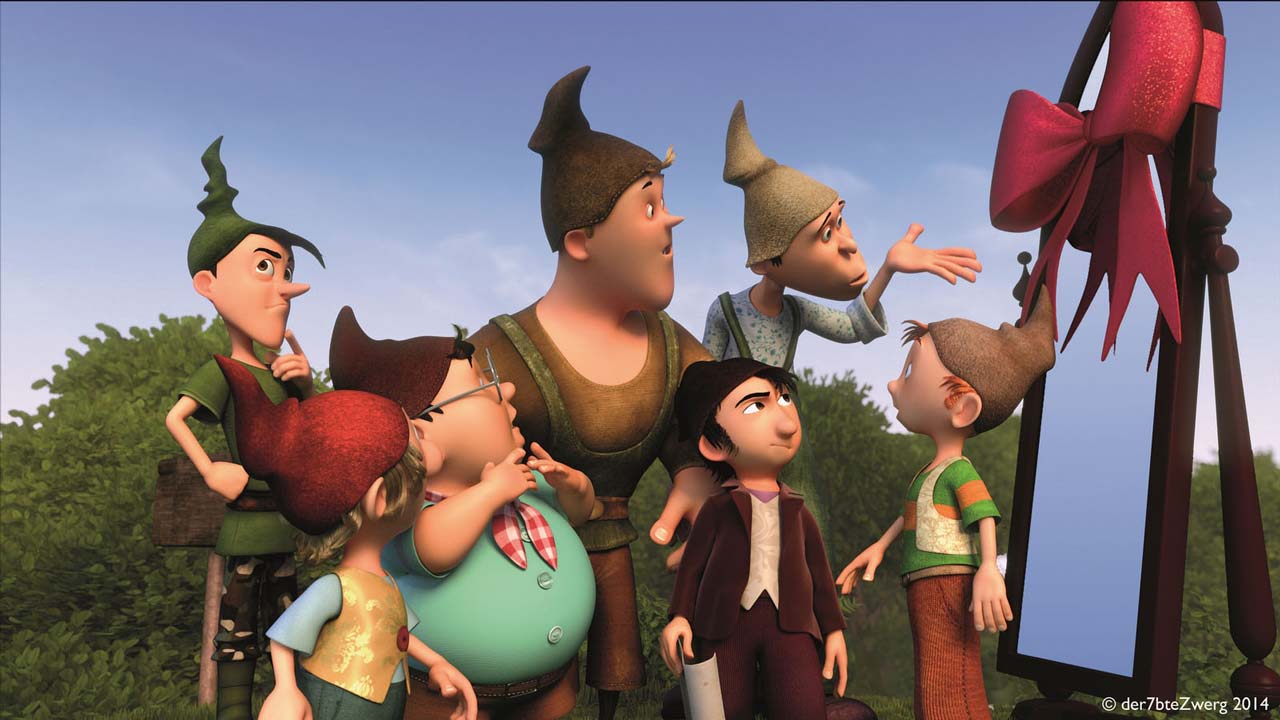 Origin: Universal Pictures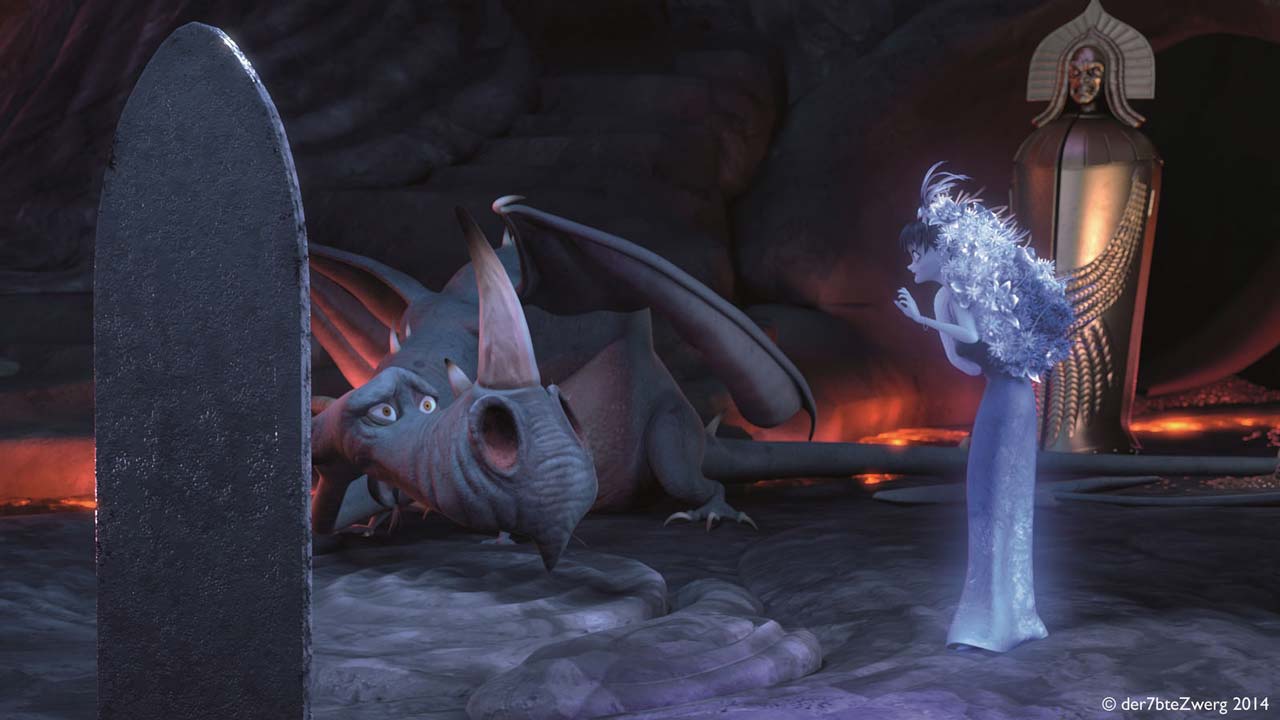 Origin: Universal Pictures
The 7th Dwarf is a full cg feature film premiered 2014 in german cinemas and the third part of the "7 Dwarfs" trilogie with Otto Waalkes.
Pricess Rose celebrates her 18th birthday. A celebration the seven dwarfs do not miss. But also the evil witch Dellamorta finds her way among the guests and is going to crash the party: By the stitch of a needel she curses Rose and the whole palace to fall into a deep sleep. Only the seven dwarfs escape this ambush. Now its up to them to save everyone.
I took part in this producton at the cloth simulation department. It was an interesting experience to participate from inside another department than the character setup.
That's Rigging
Bachelor Thesis | Shortfilm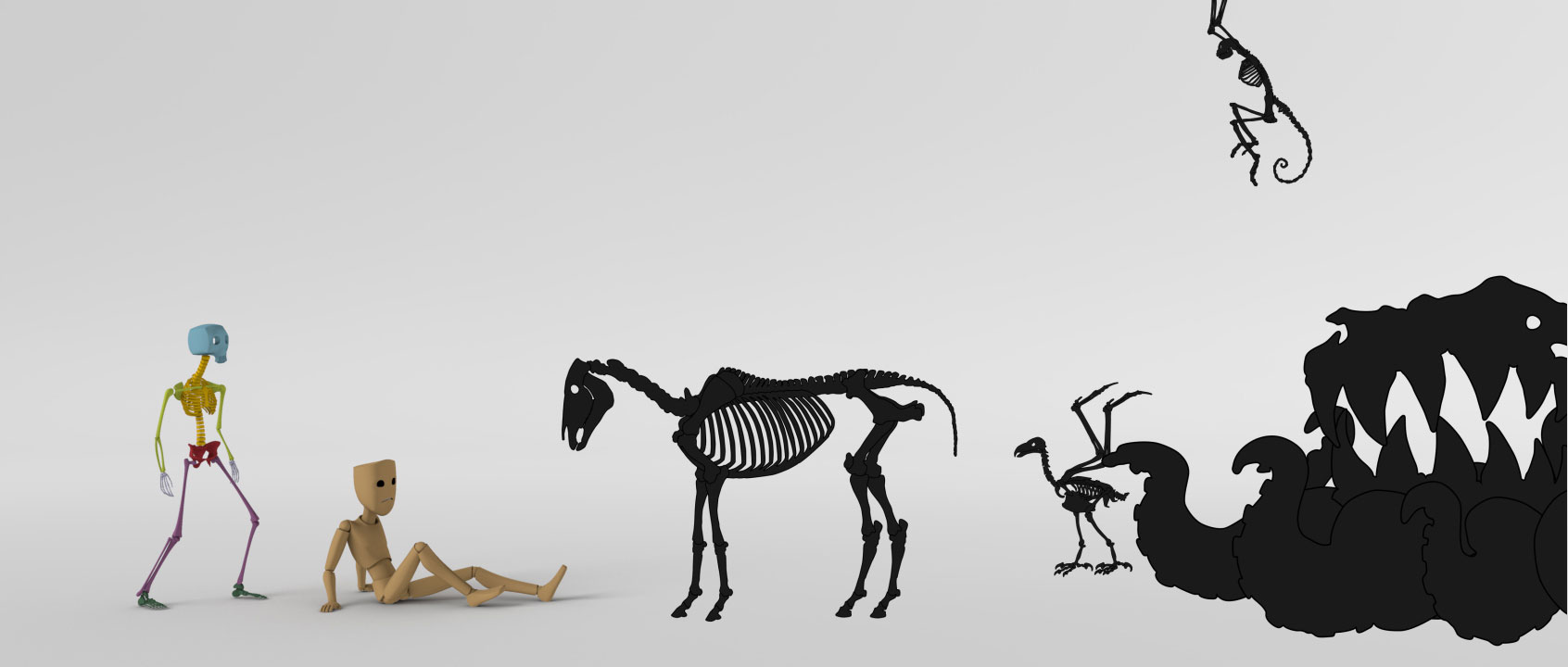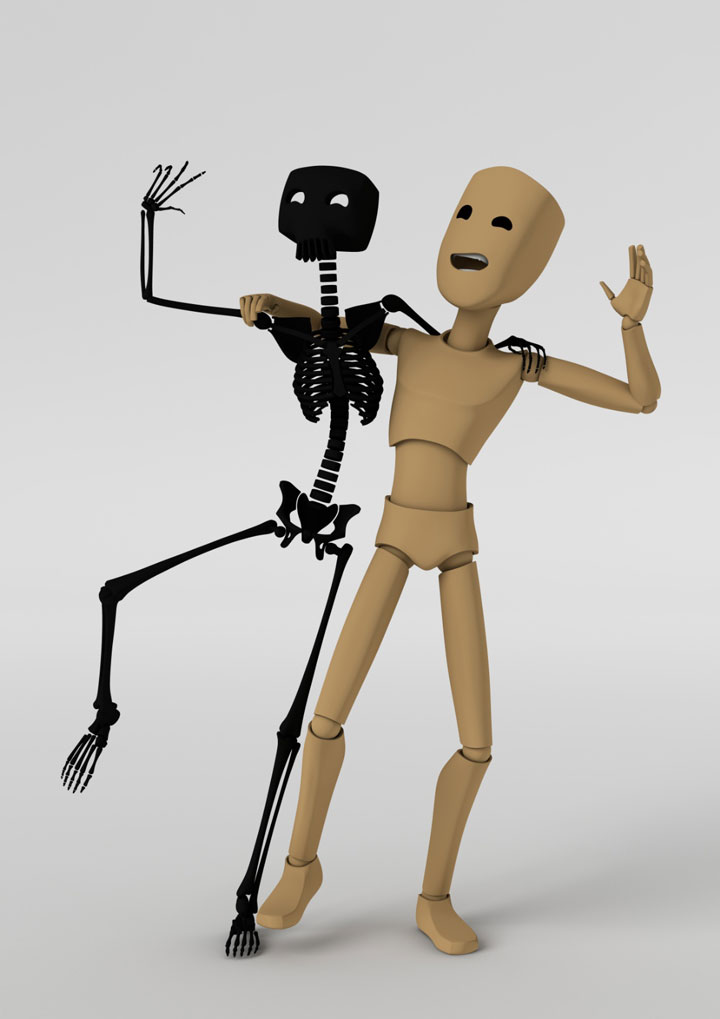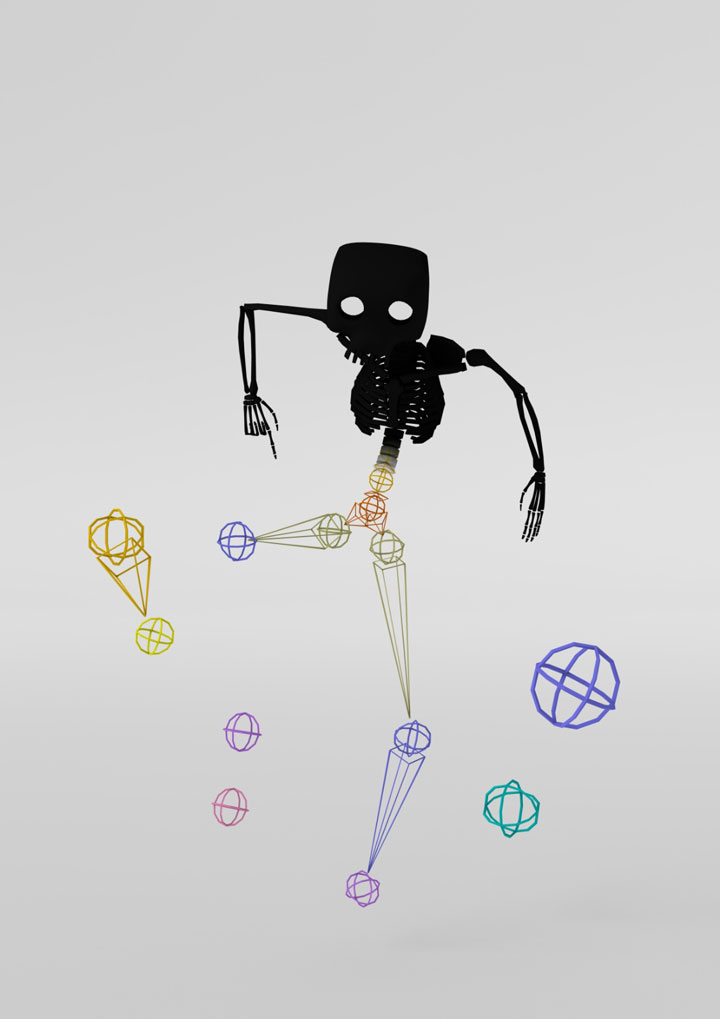 That's Rigging is an animation short film and part of my bachelor thesis.
This short explanatory film explains, how the process of rigging in a 3D animation film looks like. On the example of the character Pat and his skeleton different steps and parts of a rig get introduced and explained.
As part of my bachelor thesis this short film is a summary of all the experiences I made during my studies and my work as character TD until then. I tried to make a film that helps to understand this complex part of creating a character and entertains too.
Heart of Stone
Shortfilm Concept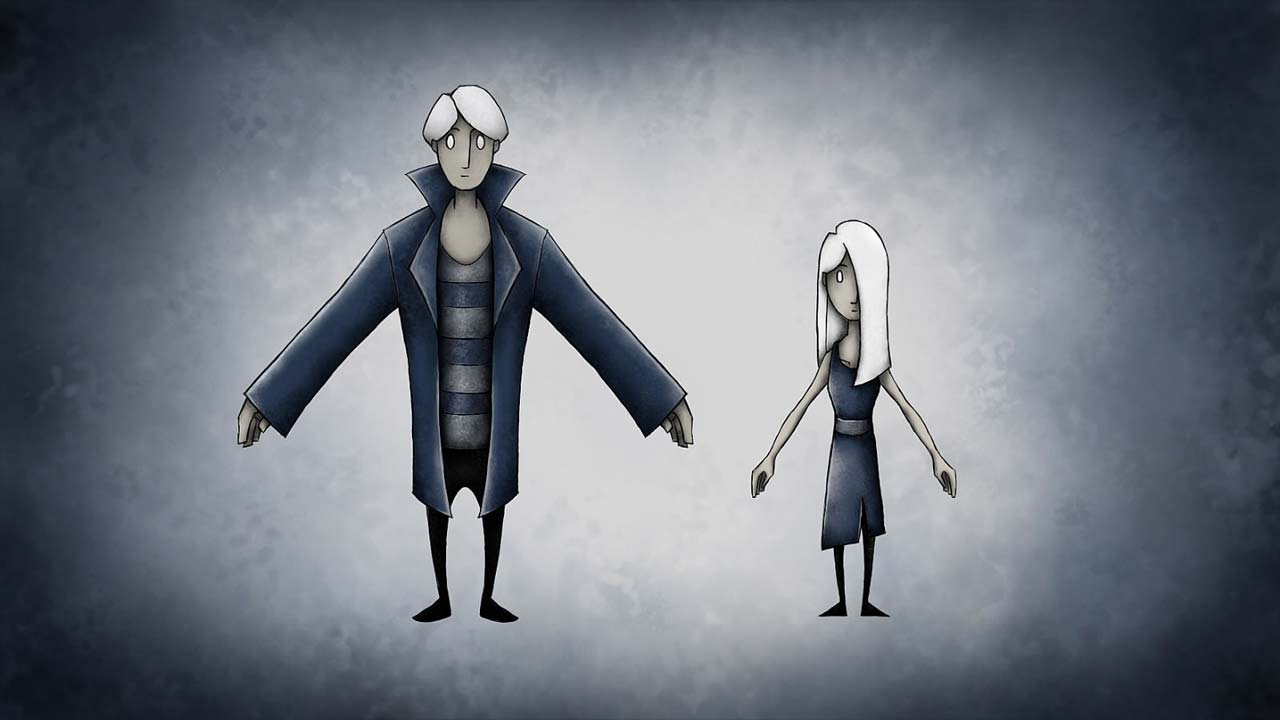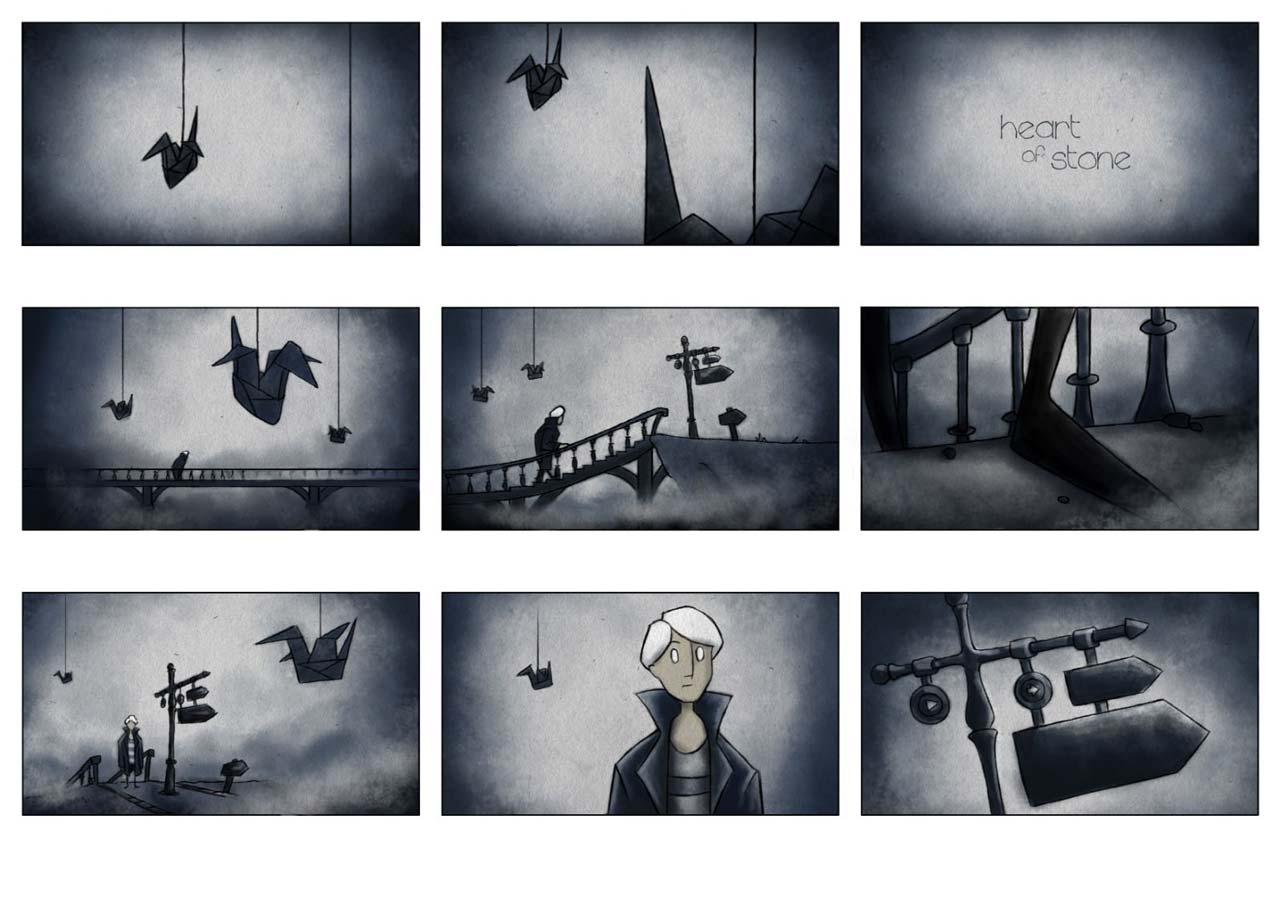 Heart of Stone is a concept for an animated short film.
The story is about a lonely man following his path through a shady world. Repellend to others, he hides a stone under his coat. At the end of his path he collides with some other person and the stone falls to the ground. A woman picks it up. Ashamed and hiding her own secret, she returns it. But the stone shatters in his hands an reveals its inner secret.
I developed this project during my studies. It was my first attempt to tell a story as a film. I wanted break up with the classic symbol of the "heart of stone" and add some new meaning to it.